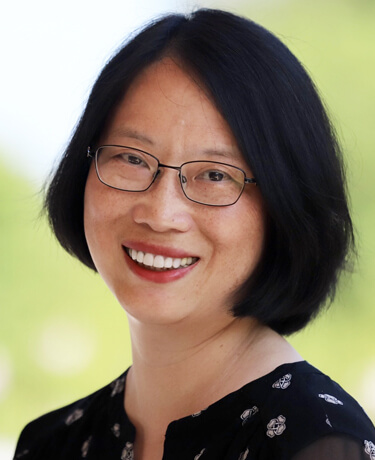 Han Xu, Ph.D.
Head of Therapeutic Technology
Han Xu, Ph.D., leads a group of scientists who are passionate about identifying, developing and implementing novel technologies to develop treatments and cures for life-threatening diseases. As head of therapeutic technology, she is dedicated to applying rigorous science and creativity for the development of assays and technologies for the next generation of T cell therapies.
Before joining A2 Bio, Han established the assay technology group at Amgen, which integrated iPSC, CRISPR, cellular imaging and automation technologies to understand convoluted disease and drug mechanisms and to develop assays to screen and characterize drug candidates.
After receiving her Ph.D. in biochemistry from Rice University, Han started her industry career at Amgen, focusing on protein characterization and purification. Throughout more than 20 years in the industry, Han has led multiple in vitro biology teams and successfully advanced numerous large molecule and small molecule drug discovery projects through the pipeline.