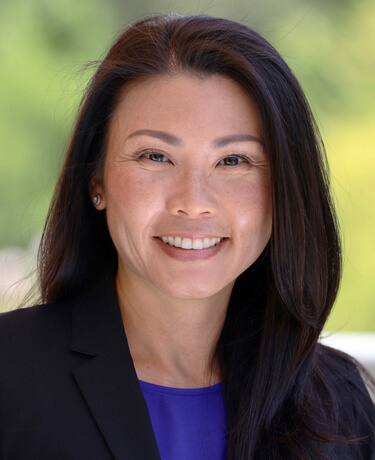 Judy Vong, M.S.
Head of Regulatory Affairs
Judy Vong joined A2 Bio in 2019 to spearhead the company's regulatory affairs efforts. She has more than 18 years of global regulatory experience in the biotechnology and pharmaceutical industry with a background in oncology, inflammation, respiratory and bone therapeutic areas. Judy has led programs in early-phase through late-stage development, including post-marketing and life-cycle management.
Judy is an experienced regulatory leader with an excellent track record of leading successful global regulatory agency meetings and FDA advisory committees. In her most recent role, Judy served as director, global regulatory affairs, at Amgen, leading the bispecific T cell engager programs in acute myeloid leukemia. She has led numerous regulatory approvals, including the marketing applications for Vectibix® in colorectal cancer and for Enbrel® in pediatric psoriasis. Judy also played an instrumental role in the development of the KRAS companion diagnostic test and AutoTouch autoinjector combination device.
Judy received her bachelor's degree in biology from the University of California, Irvine, and master's in regulatory science from the University of Southern California.