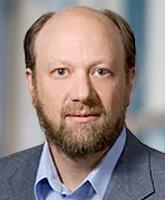 Michael Gallo, Ph.D.
[email protected]
President, Innovative Targeting Solutions
Michael Gallo, Ph.D., has been an instrumental contributor to the use and development of transgenic mice for the discovery of human therapeutic antibodies. He was part of the original scientific team at Cell Genesys that created XenoMouse, the premier transgenic mouse technology for generating fully human antibodies, and spun-off from Cell Genesys in 1996 to start Abgenix Inc. Michael served on the Strategic Planning Group and Intellectual Property Group at Abgenix. As the vice president of research at Abgenix and subsequently Amgen British Columbia, Michael oversaw numerous collaborations involving over 100 different targets with collaborators including AstraZeneca, Pfizer, Abbott, Curagen, Milleneum, and Dendreon. As the site-head for both Abgenix's subsidiary (Abgenix Biopharma) and Amgen's subsidiary (Amgen British Columbia) from 2001 to 2007 he led a research unit of 65 people focused on antibody generation and the development of improved antibody discovery technologies. Michael is an inventor on numerous patents including Abgenix's patent covering the generation of the antibody eventually commercialized as Vectibix. He currently is president of Innovative Targeting Solutions, a privately-held company that has developed a next-generation protein engineering platform for the generation of fully human antibody and T cell receptor based therapeutics.