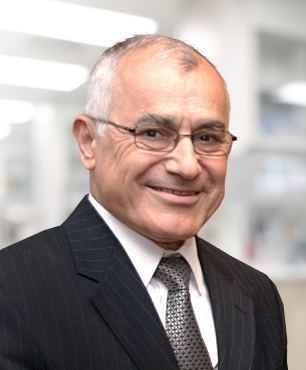 George C. Tsokos, M.D.
Harvard University, T cell Biology
George C. Tsokos, M.D., is a Professor of Medicine at Harvard Medical School and Chief of the Rheumatology and Clinical Immunology Division at Beth Israel Deaconess Medical Center in Boston. He has served various leadership positions including President of the Clinical Immunology Society, the Board of Directors of the American College of Rheumatology, member or chair of multiple federal study sections and editor or on the editorial boards of scientific journals. He holds a MERIT Award from the National Institutes of Health and has received several prestigious awards including the Kirkland, Howley, and Evelyn Hess awards and the Distinguished Basic Investigator Award from the American College of Rheumatology, the Lupus Insight Award, the Carol Nachman International Prize in Rheumatology and the Marian Ropes Physician Achievement Award. Dr. Tsokos' laboratory has opened and led the field of molecular abnormalities on immune cells in patients with systemic lupus erythematosus and identified previously unknown pathways which have served as the basis for novel treatments which are currently in various phases of development.  ​