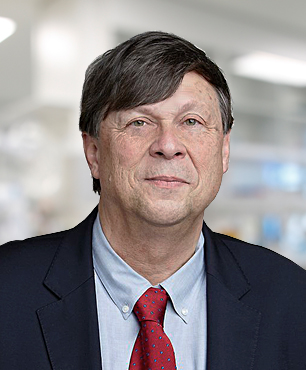 Mark Davis, Ph.D.
Stanford, Human Immunology & TCRs
Dr. Mark M. Davis is the Director of the Stanford Institute for Immunology, Transplantation and Infection (ITI), a Professor of Microbiology and Immunology, and a Howard Hughes Medical Institute Investigator. He received a bachelor's degree from Johns Hopkins University and a Ph.D. from the California Institute of Technology. He later was a postdoctoral fellow and staff fellow at the Laboratory of Immunology at NIH and later became a faculty member in the Department of Microbiology and Immunology at Stanford University School of Medicine, where he remains today. Dr. Davis is well known for identifying many of the T cell receptor genes, which are responsible for the ability of these cells to recognize a diverse repertoire of antigens. His current research interests involve understanding the molecular interactions that underlie T cell recognition and the challenges of human immunology, specifically a "systems level" understanding of an immune response to vaccination or infection.
He has received many honors and awards, including memberships in the National Academy of Science and the Institute of Medicine, The Paul Ehrlich Prize, The Gairdner Foundation Prize, The King Faisal Prize, the General Motors Alfred P. Sloan Prize, and being elected as Foreign Member to the Royal Society of London.