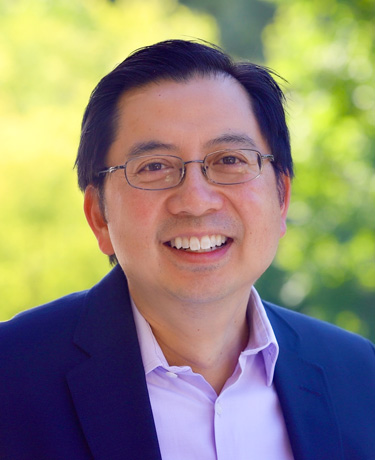 William Go, M.D., Ph.D.
Chief Medical Officer
William Go, M.D., Ph.D., oversees all aspects of A2 Bio's development of T cell therapies utilizing the company's novel platform technology.
Previously, Will worked at Kite Pharma (acquired by Gilead) where he developed novel immune-cellular therapies for the treatment of cancer. At Kite, Will led the ZUMA-1 pivotal study and eventual FDA and EMA approvals of YESCARTA®, the first CAR T cell therapy approved in large B-cell Lymphoma. YESCARTA received the Prix Galien Award for Best Biotechnology Product in 2018. He became a vice president of clinical development at Kite/Gilead leading large B-cell lymphoma clinical development.
Earlier in his career, Will played an instrumental role in the clinical development of Vectibix® in colorectal cancer, as well as identifying new predictive biomarkers as a medical director in global clinical development at Amgen.
Will received his bachelor's degree in biology from Carleton College and then attended the University of California San Diego's (UCSD) Medical Scientist Training Program. He received his Ph.D. in 2004 with a focus on immunology and completed his M.D. in 2006. Will did his internal medicine residency, hematology/oncology fellowship at UCSD. He was the recipient of the California Institute for Regenerative Medicine fellowship award and the American Association of Cancer Institutes' fellowship award studying tumor immunology.